RIGHT by Jana Aston is LIVE!!! Get a sneak peek into the book below and make sure to enter the giveaway below for a chance to win a $100 Amazon gift card and a signed paperback of RIGHT!!! Good luck!
♥ Buy the Book ♥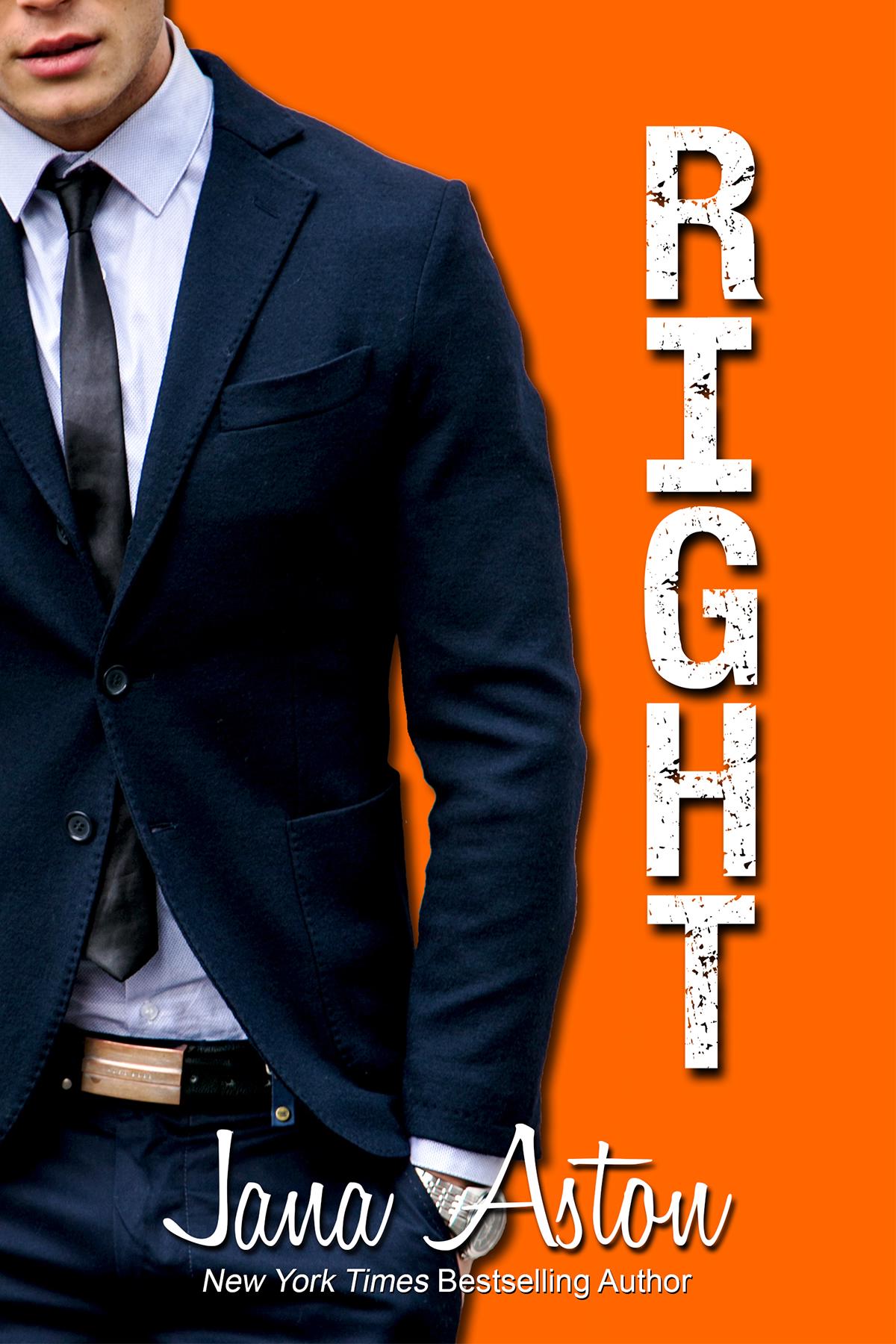 My childhood was perfect.
I've led a charmed life, and I'm not going to blow it now by picking the wrong guy.
I've got my sights set on my brother's best friend.
He's known my family for years. He's reliable and kind and handsome.
Sure, he's been avoiding me since I was six.
I'm a bit aggressive for him, maybe.
But he's the one… right?
RIGHT is a full-length standalone novel.
This novel features Everly, Sophie's best friend from the novel Wrong. Both books were written as standalones and can be read without the other.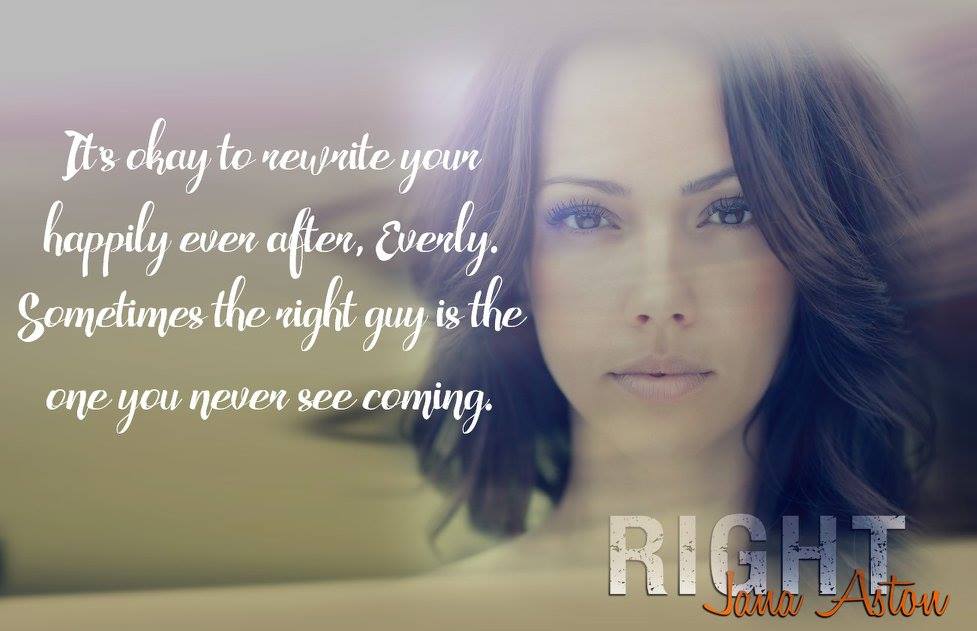 "What about you, Everly?"
"What about me what?" I ask, confused.
"Are you seeing anyone?" He looks over at me. "At school?"
Not successfully, I think to myself. "No, not right now. I'm kinda taking a break this semester."
"Taking a break," Eric repeats, glancing over at me. "That's not like you. At all."
I shrug. "It's exhausting."
"What's exhausting?" he asks, frowning.
"Um—" Breaking and entering, I think. But I can't tell him that. "You know, the whole 'does he like me' thing."
"If you have to wonder if a guy likes you, then he's not the right guy for you, Everly."
"Maybe it's more complicated than that."
"It's never more complicated than that."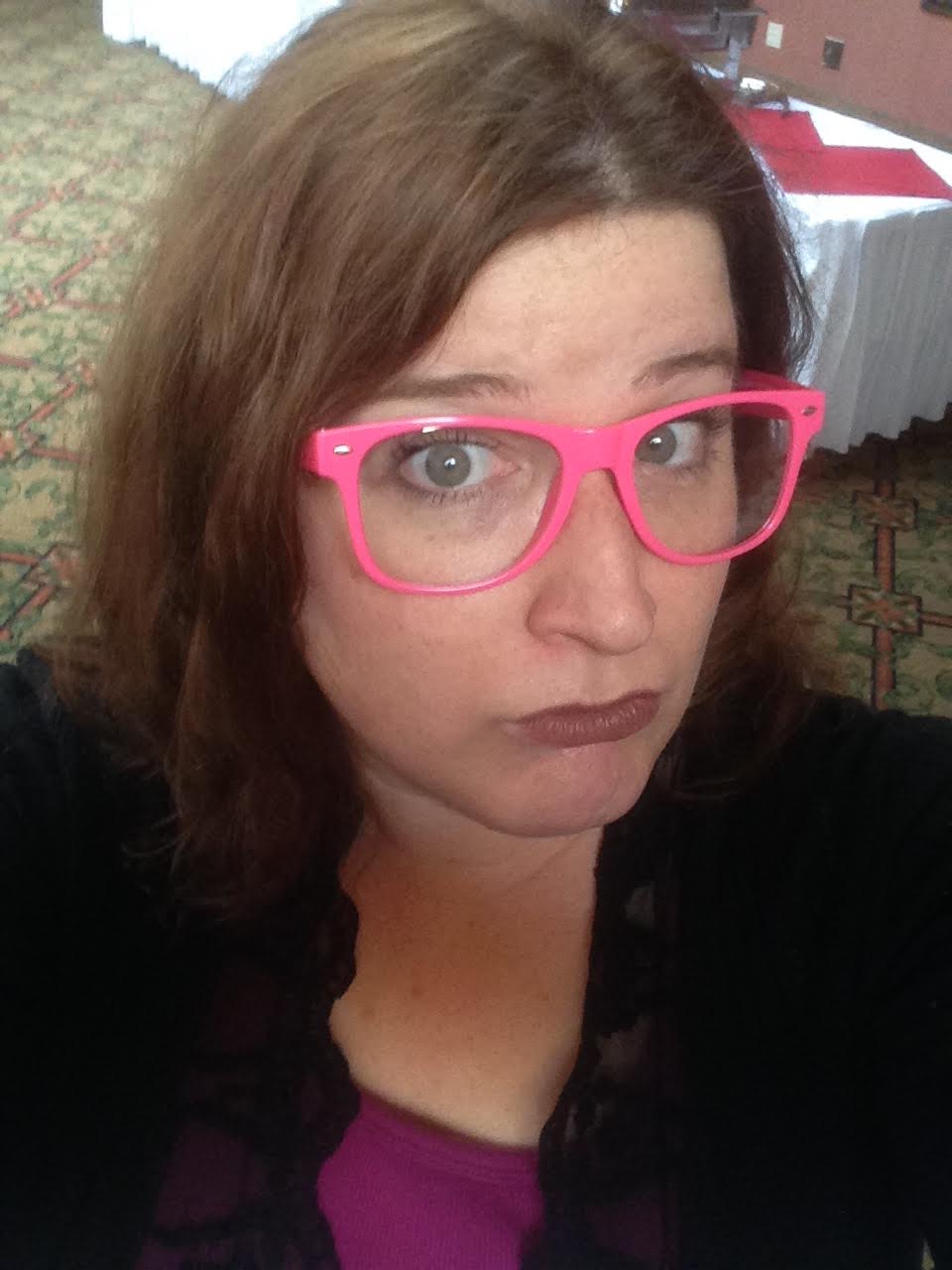 Jana
Aston
is the New York Times bestselling author of WRONG.
She quit her super boring day job to whip up another book & is
hoping that was not a stupid idea.
In her defense, it was really boring.

a Rafflecopter giveaway
♥ OTHER BOOKS BY JANA ASTON ♥
WRONG
My 5 Star Review
If there was ever a book I was just dying to read it was
Right
, from the moment I met Everly in
Wrong
I knew this girl was my soulmate. I was worried that Everly's story wouldn't live up to this incredible hype I had built in my head. I was so crazy to even think this, because it has completely exceeded my expectations.
Everly is a planner and she has entire life planned out for the most part. She wants her happily ever after and to find a love like her parents have. She has seen first hand the opposite in her friend's lives and she wants more for herself. That is what starts the mission to marry Finn Camden, her childhood crush and her brother's best friend.
Everly is seriously the most amazing character I have ever read. She is so funny and lighthearted, but she also has this caring and compassionate side. Sometimes her actions seem insane, but you can see how much he genuinely cares about her friends. I think everything Everly does comes from a place of love.
Everly's happily ever after/man of her dreams comes as a complete surprise to her and turns her perfectly planned world upside down. I seriously loved every minute of it. Every. Single. Minute. He is truly Everly's perfect match. He matched her crazy one act at a time and left her in shock.
The story is told mostly in the present, but it does begin with refections into Everly's past. The dynamic between Chloe and Everly was perfect and their humor had me seriously laughing out loud. I loved seeing these moments and understanding more of Everly. Once the reflections are over we really get to the heart of the story and connection between Everly and Sawyer.
Everly is resistant to change her plans and is completely put off by someone so intrusive, but it doesn't take long for her to finally see the benefit of being desired. Sawyer puts Everly's happiness first and is intrigued by her, he wants to know everything about her.
Their connection is smoking hot, Everly isn't the naive virgin, she is experienced and not afraid to ask for what she wants. Their relationship progressed and with every page I fell more in love with them.
I loved
Wrong
, but this story is just more to me. It has more feels. It has more heart and emotion. More humor and LMAO for reals moments. It's seriously perfection from the beginning to the end. In case you didn't know Jana is like the second funniest person I know,
I hope you are reading this Jana
, and when you read her books you can see her humor and wit. I cannot recommend her stories enough, if you love funny and sexy you will love them!
ARC kindly provided in exchange for an honest review.
Teasers created by me with stock images purchased from depositphotos.